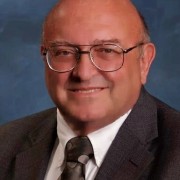 Rev. Jerry Glover passed away early this morning, July 20, 2019, from the complications of blood clots and diabetes. Pray for his family. Arrangements are not completed at this time.
********************************************************************************
Jerry Glover was born May 29, 1943 to Lewis H. and Jewell (Pickett) Glover in Dale County, Alabama. He grew up in Newton and Ozark, Alabama, and attended schools in Ozark and Newton and graduated from Carroll High in Ozark in May, 1961.
His spiritual journey began in August of 1956 at Newton United Methodist Church when he accepted Jesus as his personal Savior and Lord. Two years later in the summer of 1958, he answered the call to preach while attending Camp Glory at Perdido Beach, Alabama. He was licensed to preach in the United Methodist Church the next year and after the 1960 Annual Conference received his first appointment to the Black Circuit consisting of Black, Alabama; Millville, Alabama; and Westville, Florida. At the age of 17, he conducted his first funeral, pastured three churches and competed his senior year of high school.
Upon graduation from High School, he enrolled in Troy State College, in Troy, Alabama. On April 27, 1963, he married the love of his life, the former Judy Price of Newton, Alabama. Brother Jim Mitchell, pastor of Newton Baptist Church must have done a great job as Jerry and Judy celebrated their fiftieth wedding anniversary April 27, 2013. God blessed them with two wonderful children: Jana and her husband Kevin Stokes of Newton, Alabama, and (Jay) Jerry L. Glover,II. They now have three amazing grandchildren, Kara, Kayden and Logan! For over forty years, Jerry and Judieth have served in the Troy and Dothan Districts of the Alabama West-Florida Conference of the United Methodist Church.
Upon graduation from Troy State College, Jerry became bi-vocational and began a career in education for the next thirty-two years where he worked as a classroom teacher, a principal, and as a superintendent of Education. On December 31, 2001, Jerry retired from education and resumed his first passion in life: that of being a pastor on the Mt. Hebron-Winslette Chapel Charge. Even though Jerry retired officially at the 2013 Annual Conference, he continues to serve as a retired local pastor. It is his prayer that when he transitions from this world to spend eternity with God that it can be said of him that he was a "good pastor."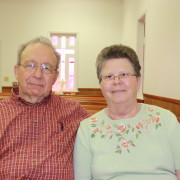 Rev. Harvey and Janie Luke
Webmaster
Bro. Harvey Luke served as pastor of Winslette Chapel from 1996 to 2006.  Harvey and Janie met at Welch College (formerly Free Will Baptist Bible College) in Nashville, TN and were married in 1973 and have ministered and  taught  churches in Alabama, Mississippi, and Florida.  They have two grown daughters, Hannah and Amy, and two grandsons, Luke and Nathan.  Nathan attends each Sunday and is the usher for the offering.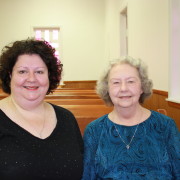 Rita and Jeanette Dean
Pianists
Jeanette Dean (r) has served as church pianist since June, 2008.  Her daughter, Rita (l) is a teacher at Dothan High School for the last 13 years.  Both minister to the church with exceptional talent, playing the "old time" convention gospel songs that the church worships with.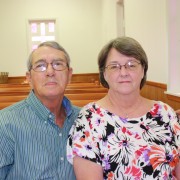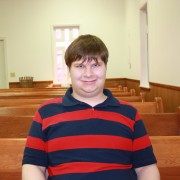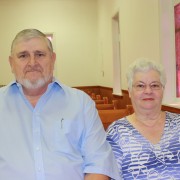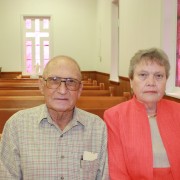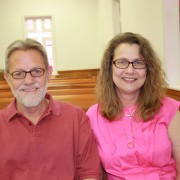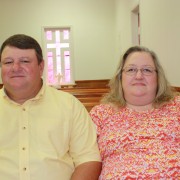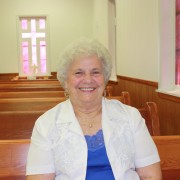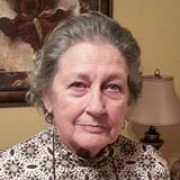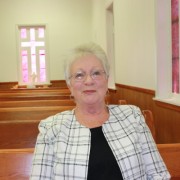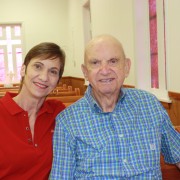 Becky Gibson and Delmer Paulk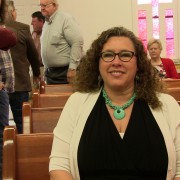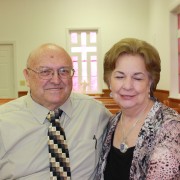 Rev. Jerry Glover passed away July 20, 2019